I'm Neal, a freelance
Web Designer

and

Developer

.

I live in Kent, in the South East of England and I've been designing and building websites since 2011. I have completed over 120 projects for a variety of clients including individuals, small to medium sized businesses, and creative agencies.
I design, build and maintain websites. That's the short version! Here's the longer version:
Web Design – I design websites, either from a completely blank canvas, or from a pre-existing theme or template. My designs are always responsive, ensuring that they look good across all devices, from mobile phones all the way up to large desktop monitors. I can design logos, icons, colour palettes, font combinations, and anything else that might be required on a website.
Web Development – I can code websites completely from scratch and I also have deep knowledge of WordPress, having created many completely custom themes. I can build WordPress sites using ACF Pro, Lazy Blocks, Gutenberg or page builders, depending on whatever choice is best for the project. My development skills include experience with HTML, PHP, Javascript/jQuery, SASS/CSS, Tailwind, WordPress, Joomla, Perch, Drupal, MySQL, and probably several other languages and frameworks that I'm forgetting!
Website Maintenance – I look after and maintain the websites that I build. I can provide website hosting and perform monthly tasks such as taking backups, installing updates, running security checks and other tasks. I can also take care of one-off tasks, such as updating content or adding new pages.
I love what I do! Before I became a Web Designer and Developer, I had a career in finance as a Payroll Manager, but it never felt like the right career for me.
I have a degree in Physics and have always had an interest in computers and technology. I used to play around with code and numbers just for fun, so learning how to code websites professionally seemed like a pretty natural new career for me. I took a course in web design and development and then I took the plunge, quit my day job and started my own business as a freelance Web Designer and Developer. That was over ten years ago and I can honestly say it was one of the best decisions I ever made.
I'm really enthusiastic about every new project that I take on. Whether it's a small, quick project on a tight budget, or a large and complex custom website for a company or agency. I get a real sense of pride with every new website that I build and launch. I've had compliments from clients about my attitude and work ethic and I like to think that my enthusiasm comes across when I take on a new project.
I genuinely love what I do and, without wanting to sound big-headed, I think I'm pretty good at it too.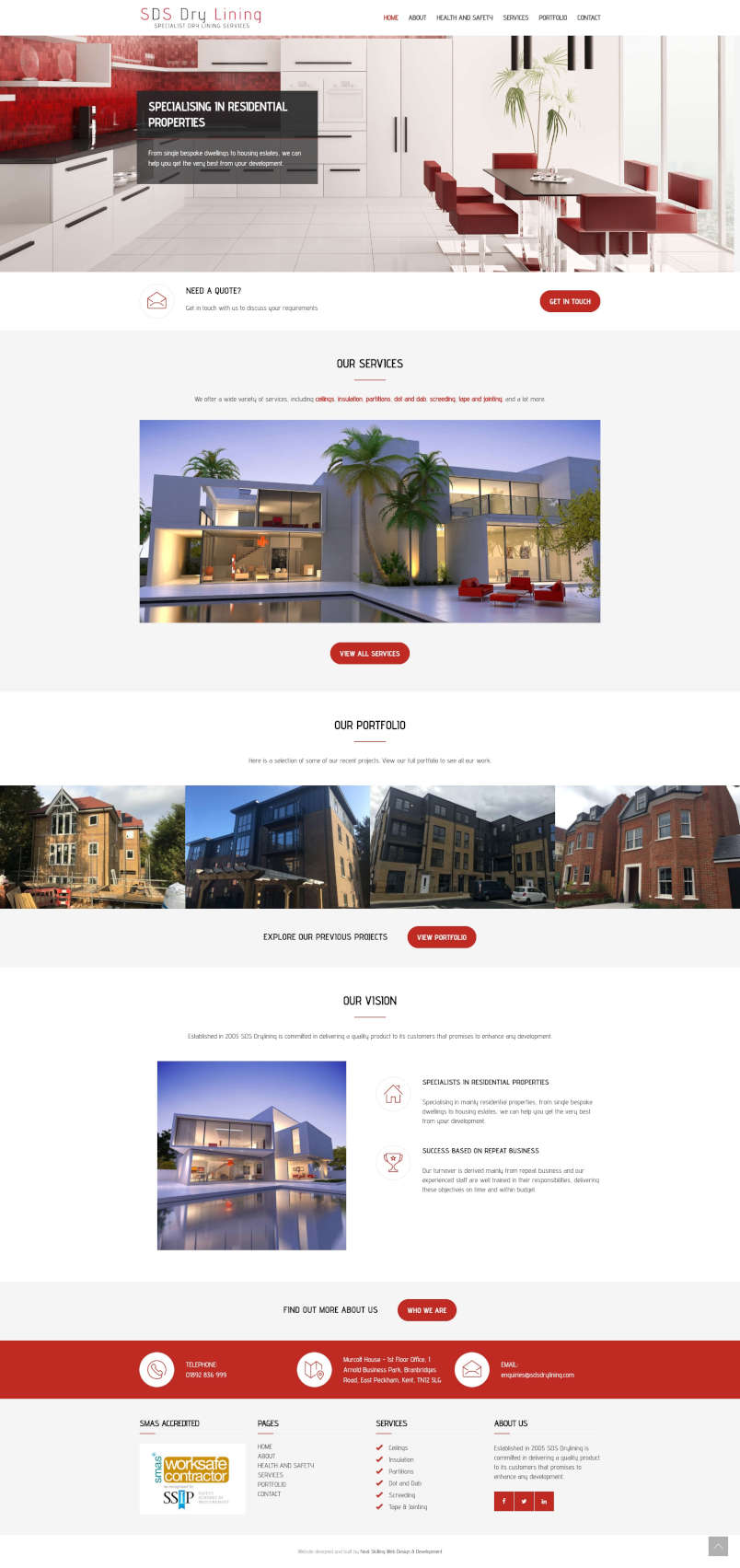 "Neal's pragmatic and resourceful approach made the whole process of getting our website just the way we wanted it an absolute pleasure. He listened to our requirements, understood our business and then made great suggestions that gave us an even better result than we had ever envisaged."
"Neal was great to work with. He listened to our ideas and put together an excellent professional website for our company which has definitely helped our business. The overall design was brilliant. We would certainly recommend Neal. Very good communication, easy to work with and very supportive."
"Working with Neal on this site could not have been better. As liaison on the project between Neal and the organisation stakeholders who all wanted design input, there was potential for things to go awry but the result was one that everybody could not have been happier with. An outstanding job from start to finish."
"Working with Neal has been a great experience. From developing the original website, to providing updates to improve the look and functionality of the site, Neal has provided an excellent service. The site expertly designed by Neal has greatly increased enquiries to my business."
Ready to start your project
?
Drop me a message using the form below if you'd like a quote, or just want to ask a question or make a general enquiry. I'll be happy to help.