A beautiful country estate in the North Downs of Kent. The client approached me, looking for someone to design and build their first website to help them attract tourists and visitors.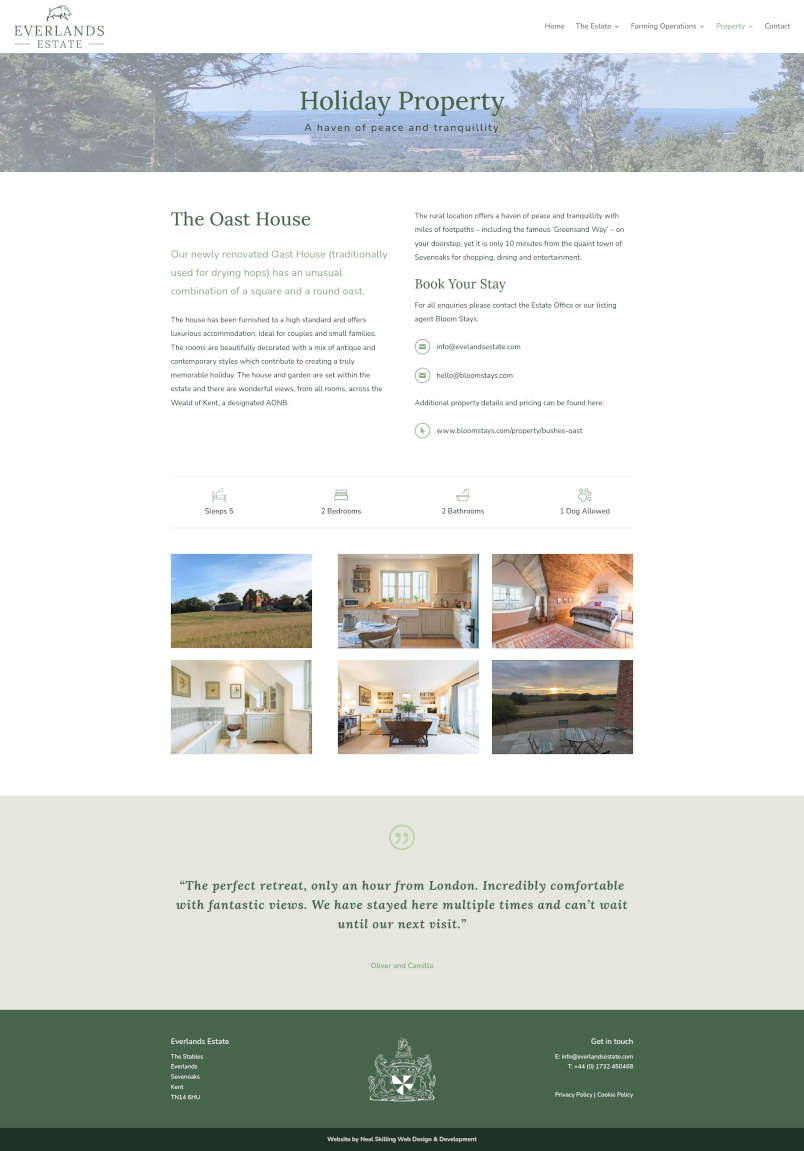 Unlike most projects that normally have an existing website in need of updating or redesigning, this project was a complete design and build from the ground up, with no pre-existing branding or other elements.
I had a completely blank slate to start from, which allowed me to create a company logo, colour palette, fonts and other elements. The website design focused on a minimalist approach with an emphasis on showing off some of the beautiful imagery from the estate.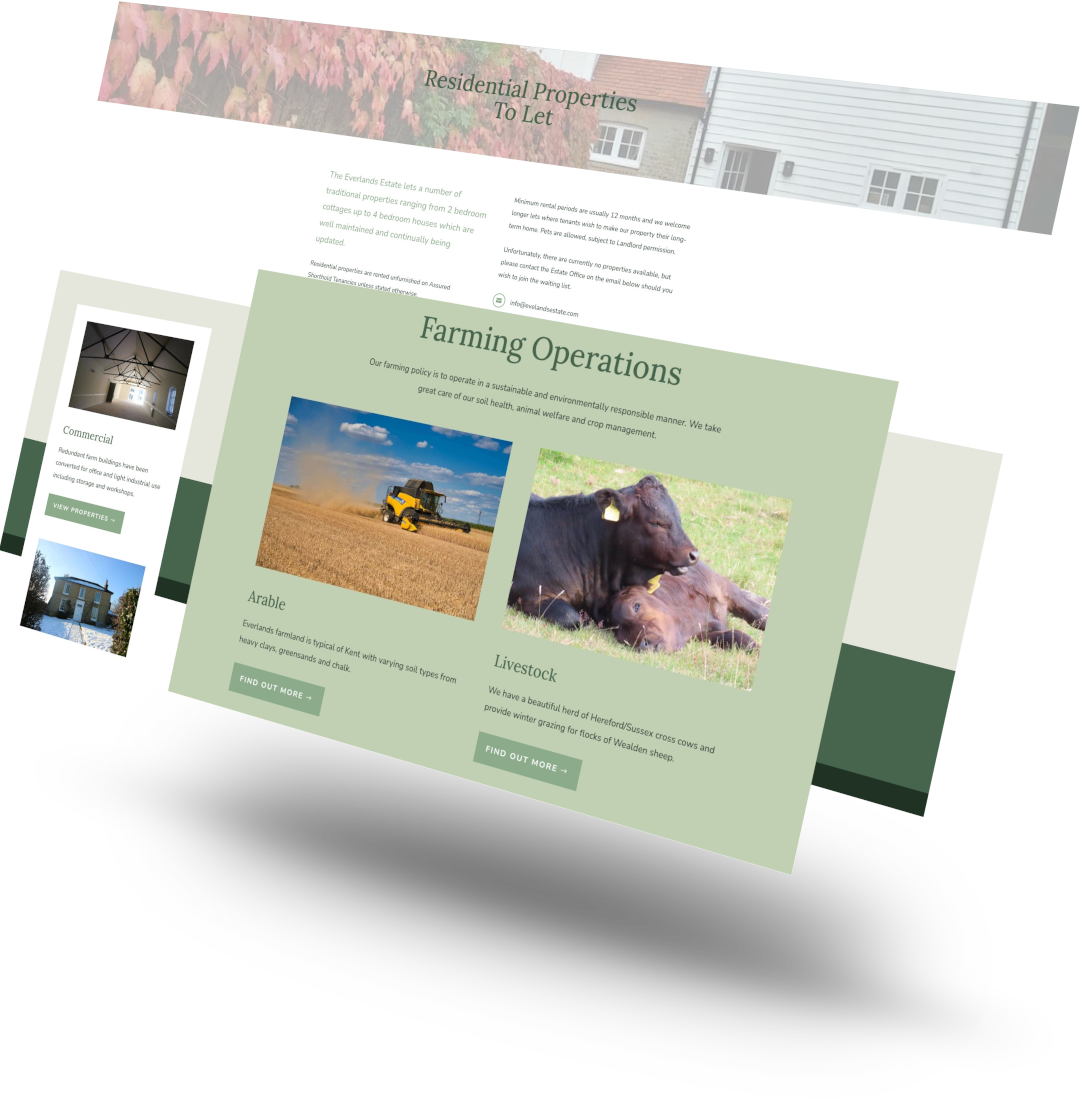 Ready to start your project
?
Drop me a message using the form below if you'd like a quote, or just want to ask a question or make a general enquiry. I'll be happy to help.