A local florist who have been in business for almost 50 years. Jolene (the company owner) approached me as she was looking for someone to completely redesign and rebuild their old eCommerce website, which was under-performing and too difficult to use.
I created a design based on Jolene's brief that she wanted it to have a "shabby chic" feel and have lots of imagery to show off some of their beautiful flower arrangements. The brief also included some very specific requirements about managing online orders, user selectable delivery options, categorisation of products, and other non-standard functionality.
I built the website in WordPress, with Woocommerce and I added lots of custom functionality in order to deliver a website that fulfilled all of the client's specific requirements. Jolene was delighted with the website and to this day they remain a client, using my services to expand and update their online product range and maintain the website for them on a monthly basis.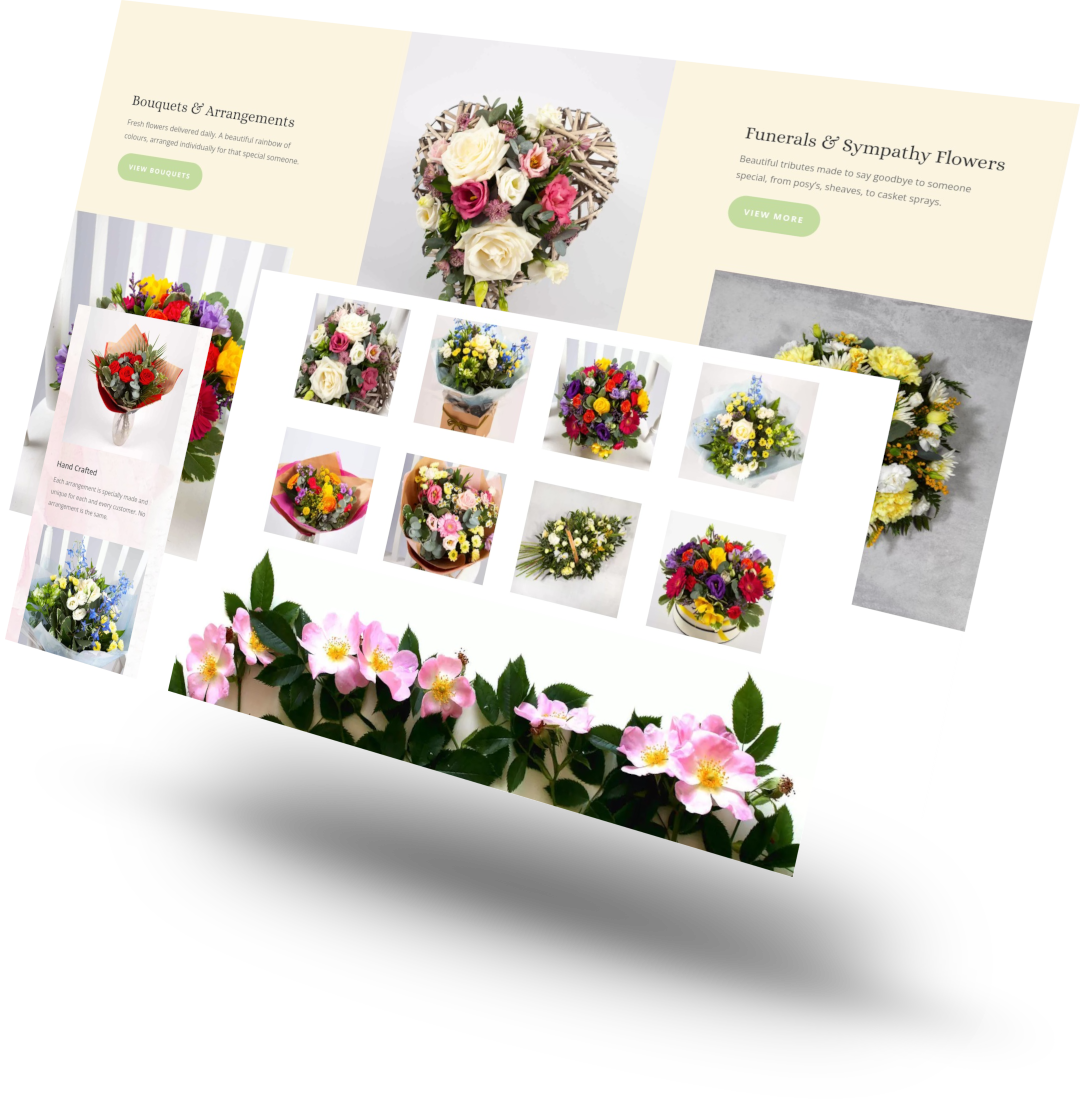 Ready to start your project
?
Drop me a message using the form below if you'd like a quote, or just want to ask a question or make a general enquiry. I'll be happy to help.