Whitfield Consulting Services
.
A large international engineering and infrastructure company who have been a client of mine for over 10 years. I have been their Web Designer/Developer since their company first launched and I've designed and built  three websites for them as their company has grown and expanded.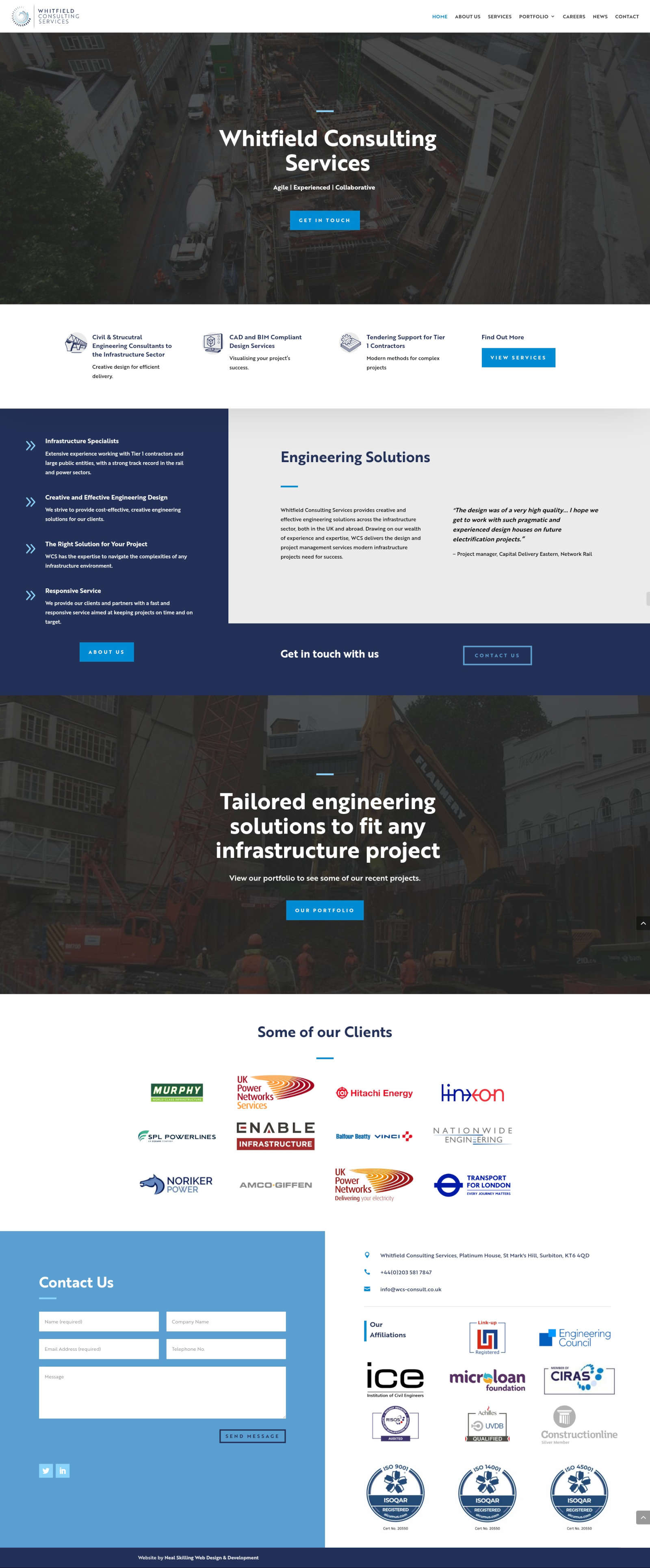 After significant company growth and expansion, Asa (the company CEO) felt it was the right time to design and build a new website, which would better reflect the stature and direction that the company was heading in.
I created a new design with a focus on easily incorporating new elements, pages and services to allow the site to grow and adapt with future company expansion. I built the site in WordPress, allowing Asa and his team to add and edit content themselves through the WordPress CMS. Since then, the company has gone through a rebrand, resulting in new logos, icons, colour palette, fonts and images. The design was easily able to incorporate these, saving Asa and his team a lot of work and expense.
Ready to start your project
?
Drop me a message using the form below if you'd like a quote, or just want to ask a question or make a general enquiry. I'll be happy to help.